Petaluma Talks 2017: A Benefit for Petaluma Health Center.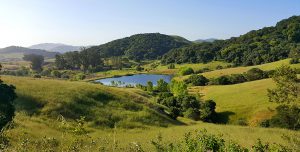 Come spend two hours at Hawkwood Estate, just five minutes west of downtown Petaluma for the inaugural Petaluma Talks Speaker Series. The event is informal aimed at learning something new, or expanding knowledge in an easy format. Four distinguished experts in their field will speak, followed by an informal discussion and questions. All proceeds benefit Petaluma Health Center.
Sunday, October 29
3:00pm – 5:00pm
Light Refreshments & Bites
Tickets are available for $50 at:
https://petalumatalks.eventbrite.com
Speaker and subjects below:
Kristin Aquilino: Marine scientist at UC Davis Bodega Marine Laboratory. Recently received the National Oceanic and Atmospheric Administration's Species in the Spotlight Hero Award in Washington DC for her work saving white abalone.
Subject: Spa treatments, mood lighting, and matchmaking: saving the endangered white abalone.
Julianne Guariglia: Deputy Director of Initiatives and Information for the Clinton Foundation. She works across the Foundation programs to help ensure coordination and knowledge sharing. She also manages the content for the Foundation programs, assists with relationship management, and prepares information and communications on the Foundation's Initiatives
Subject: Community Lessons Learned from extensive health work and program management in Africa that apply to the Opioid crisis in America
Chris Farkas:  CEO of E-Alchemy, rapidly growing software Company focusing using technology to improve the efficiency and quality of business decisions via savvy analytics and optimized data processes, headquartered in Petaluma:
Subject: Crypto Currencies for Dummies in plain English or why you will learn to love Bitcoin.
Frances Rivetti: British American Independent Journalist and author and long time Sonoma County resident, recipient of the prestigious Sonoma County Historical Society 2017 Editor's Award for her regional non-fiction food history and ag culture books, Fog Valley Crush and Fog Valley Winter — Pioneer Heritage, Backroad Rambles and Vintage Recipes.