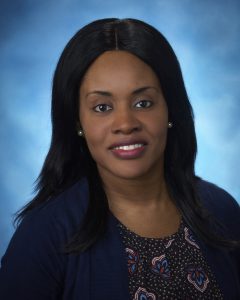 Interests:
Family medicine
Chronic disease management
Integrative medicine
Nutrition counseling
Women's Health
Public Health
Adaobi received her Master of Science degree in Nursing with Honors in 2014 from Boston College William F. Connell School of Nursing.  She also has a BS degree in Nursing with Honors from the University of Massachusetts, and a BS degree in Microbiology with Honors from the University of Manchester in Manchester, United Kingdom. As a family practice provider at Rohnert Park Health Center, Adaobi provides family-centered patient care with an emphasis on wellness, prevention and education. She believes in empowering patients to take active roles in their health by creating good partnerships with them. In her free time, she enjoys running. She also enjoys spending time with her family and friends, singing, dancing and reading.