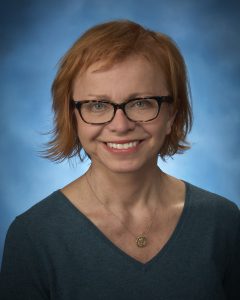 Interests:
Individual and Group Therapy
Teaching
Providing a Safe, Trusting Environment for Patients
Art Therapy
Jana comes to Petaluma Health Center with 15 years of Social Work experience.  She is a Licensed Clinical Social Worker who has worked as an Outpatient Therapist, an Internship Advisor, a Clinical Supervisor, a Group Therapist, an Inpatient Social Worker, and a Case Manager.  Before coming to PHC, Jana was an Outpatient Therapist at Santa Cruz Health Service Agency where she strove to build bridges and become an ally with the severely mentally disabled patients with whom she worked.
Jana received her Master in Social Work degree from McGill University in Montreal in 1991.  She is a member of the American Group Psychotherapy Association, the Northern CA Group Psychotherapy Society and the International Society for Psychosocial Approaches to Psychosis.