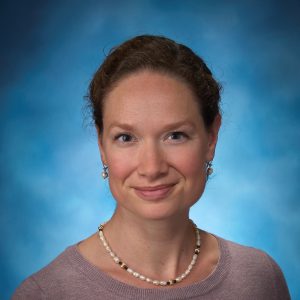 Interests:
Mindfulness
Addiction Treatment
Codependency and Boundaries
Trauma
Relationships and Communication
Acceptance and Commitment Therapy
Dr. MacLeamy received her Doctor of Clinical Psychology and Master of Science in Clinical Psychology degrees from the PGSP-Stanford Psy.D. Consortium, an academic program including faculty from Palo Alto University and the Stanford University School of Medicine.  She has been an instructor and behavioral health consultant at the Santa Rosa Family Medicine Residency, a Federal Investigator with the U.S. Equal Opportunity Commission, and a clinician and community educator at a domestic violence shelter in Chicago. She received her undergraduate degree in Sociology from Princeton University.  Dr. MacLeamy is also certified as a Vinyasa Yoga Teacher.
Before coming to Petaluma Health Center, Dr. MacLeamy co-managed the Chemical Dependency Service at Kaiser Permanente's Department of Psychiatry and was a Co-Training Director at the Kaiser's Postdoctoral Psychology Residence Program in Santa Rosa. Dr. MacLeamy is currently the Operations Director of Mental and Behavioral Health at Petaluma Health Center.
Dr. MacLeamy lives in Petaluma with her two young sons, and enjoys hiking, camping, singing, playing guitar, cooking, listening to live music, yoga, and exploring this stunning part of the world.