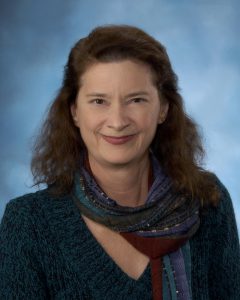 Interests:
Chronic Pain and Chronic Disease Management
Stress, and Anxiety
Depression
Substance Abuse
Weight Management
Mindfulness
Effective Communication
Acceptance and Commitment Therapy
Dr. Winter enjoys helping people learn the skills they need to successfully manage chronic pain and disease, anxiety, depression, stress, and life changes.  She also specializes in lifestyle-related concerns such as smoking cessation, healthy eating and increasing activity levels.
Dr. Winter received her Doctor of Philosophy in Counseling Psychology degree from the University of North Dakota in 2000.  Prior to joining Petaluma Health Center, she helped start an Integrated Behavioral Health Program at Family HealthCare Network in Tulare County, CA, and served as Substance Abuse Program Director at the University of North Carolina, Asheville Counseling Center.  She is also a teacher, researcher and writer on psychological issues.
Dr. Winter focuses her counseling efforts on the whole person, working with the biological, psychological and social elements in our lives to reduce emotional vulnerability and strengthen well-being.  On the weekends, you can often find her reading, visiting with friends, or enjoying the California coast and redwoods.