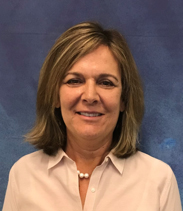 Interests:
Integrated Behavioral Health
Child and Adolescent Psychotherapy
Dr. Healy completed her postdoctoral fellowship at Petaluma Health Center where she became committed to the practice of integrated medical and behavioral health services. Her previous training was at Western Youth Services, a community mental health clinic serving children and adolescents and their families, a population that she remains devoted to serving.
Dr. Healy's prior experience as a human rights lawyer served as the impetus for returning to school to become a psychologist. She received her Doctor of Psychology at Argosy University's Professional School of American Psychology, her Juris Doctorate from the Catholic University of America and her Bachelor of Arts in History from Kenyon College.
When not at work, Dr. Healy enjoys spending time at the beach, hiking and connecting with family and friends.