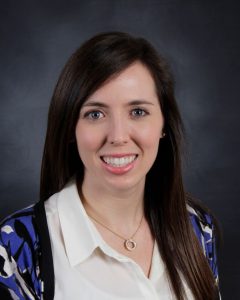 Interests:
General Dentistry
Comprehensive Dental Care for Veterans
Educating the Community about Good Dental Care
Dr. Alison Parker-Cole is a San Mateo native and loves the Bay Area. For college, Dr. Parker-Cole ventured to the University of Wisconsin Madison where she graduated with honors with a Bachelor of  Science in Biology. During college, she decided dentistry was a perfect career for her skills, passion for health care and strong desire to help underserved communities.
Dr. Parker-Cole attended the University of California, San Francisco for dental school. During dental school, she served as a leader of the Community Dental Clinic, an organization that provided free dental services to the homeless community in San Francisco. Dr. Parker-Cole also participated in externship sites at St. Joseph's Dental Clinic and Eastmont Community Clinic to improve her knowledge and education in pediatric dentistry. Her dedication to the underserved communities led her to volunteer with 1000 Smiles and the United States Navy to provide dental care in Jamaica, Micronesia and Timor Leste.
Dr. Parker-Cole has received the ADA International Volunteer Award and C. Craig Memorial Scholarship. She is also a member of the national dental honor society, Omicron Kappa Upsilon.
After dental school, Dr. Parker-Cole continued to advance her skills in a General Practice Residency at a Veteran Affairs facility in Palo Alto. She advanced her knowledge of oral surgery, medically compromised patients and advanced treatment planning. Dr. Parker-Cole was thrilled to discover the opportunity at Rohnert Park Health Center after completion of her residency. Rohnert Park Health Center was exactly the environment and community she desired to become a part of in her career. She joined the wonderful dental team in July of 2015. In her spare time, Alison enjoys hiking, yoga, pilates and traveling.