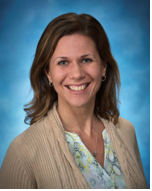 Professional Interests:
• Patient Education
• Promoting a Wellness Lifestyle
• Building Relationships with Clients and Colleagues
• The Activator Methods Chiropractic Technique
Dr. Dilena has been with Petaluma Health Center (PHC) since January 2017. Prior to coming to PHC, she was in private practice for ten years.
Dr. Dilena has a strong passion for patient education. Her focus is on promoting a wellness lifestyle, which includes educating her patients about developing tools and lifestyle choices that can enhance healing.
Dr. Dilena received her Doctor of Chiropractic degree from Life Chiropractic College West in Hayward, CA in 2003.
In her spare time, Dr. Dilena enjoys hiking, reading and spending time with her family.