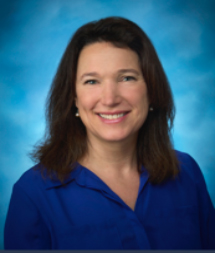 Interests:
Anxiety, Depression and Mood Disorders
Trauma Related and Adjustment Disorders
Working with Youth and their Families
Multidisciplinary Collaboration
As a longtime resident and clinician in Sonoma County, Carol is committed to helping children, adolescents, families and individual adults overcome a wide variety of emotional and behavioral challenges. She provides an empathic and non-judgmental space that allows exploration and healing, as well as brief and solution-focused interventions that can help to improve functioning quickly.
Carol received her Master in Social Work degree from Cal State Long Beach's School of Social Work in 2010.  Before coming to Petaluma Health Center, she worked as a Clinician for Sonoma County Behavioral Health Youth & Family Services.  She was also a Therapist/Parent Educator for Parent Support Services at the Child Parent Institute in Santa Rosa.
Carol is a Licensed Clinical Social Worker and has over 20 years' experience as a writer, editor, and researcher for non-profit agencies and businesses.  In her spare time, she enjoys hiking, singing, cooking, and spending time with her family.