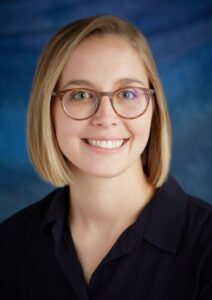 Professional Interests:
Midwifery/Reproductive Medicine
Trauma-informed care
Nutrition
Providing holistic, prevention-focused care
Colette Long is a licensed Family Nurse Practitioner for Petaluma Health Center. She sees pediatric, adult and geriatric patients. She has a Master of Science in Nursing degree from Emory University in Atlanta, a Bachelor of Science in Nursing from Emory University, and a Bachelor of Science in Nutrition from California Polytechnic State University. Colette is excited to create a space of mutual respect and shared-decision-making with her patients to help improve their health in a way that is unique to his/her/their needs.
Prior to coming to Petaluma Health Center, Colette worked as a Registered Nurse at a women's health clinic in Atlanta. Colette has also worked as a crisis counselor and educator in sexual assault and domestic violence programs.
In her free time, Colette enjoys hiking, practicing yoga, cooking with loved ones, and teaching her dog new tricks.