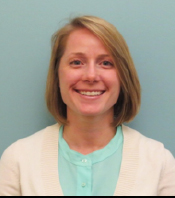 Interests:
Dialectical Behavior Therapy
Psychotic and Personality Disorders
Group Psychotherapy
Crisis Management
Dr. Bryce has worked part-time with Petaluma Health Center since 2015.  She works with both PHC and the Department of State Hospitals – Napa, where she is a staff psychologists focusing on the treatment of severe mental illness and reduction of violence risk.  Prior to earning her doctorate, she worked with children and their families to reduce out-of-home placements and enhance social, academic, and mental health functioning.
Dr. Bryce received her Doctorate of Clinical Psychology from La Verne University in California in 2012 and is a member of the American Psychological Association and the Society for the Study of Men and Masculinity. She believes that all people are trying their best, and with the right tools can continue to do better and establish a life that is worth living.
When she isn't working, Dr. Bryce enjoys running, walking her tri-colored Australian Shepherd, and reading Science Fiction.