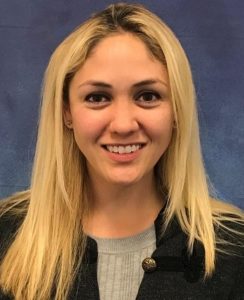 Professional Interests: 
Diabetic Foot Care
Wound Care/Limb salvage
Sports medicine
Pediatrics and Geriatrics
Dr. Diana Werner, DPM received her Bachelor of Science degree in Biology from the University of the Incarnate Word in San Antonio, Texas in 2003 and graduated from the California School of Podiatric Medicine in 2008. She completed her podiatric residency training in June 2011 from the Veteran's Affairs/Stanford Hospital in Palo Alto, CA. Before joining the Petaluma Health Center, Dr. Werner practiced at the University of California at San Francisco (UCSF)/San Francisco General Hospital and served as an Assistant Clinical Professor in the Department of Orthopaedic Surgery at UCSF and at the California School of Podiatric Medicine. Dr. Werner's mission is to provide the highest quality of skilled, ethical and compassionate care.
Dr. Werner is a member of numerous professional associations such as the American Podiatric Medical Association (APMA), California Podiatric Medical Association (CPMA), and the Association for the Advancement of Wound Care (AAWC).  She is a member of the American Board of Multiple Specialties in Podiatry.
Dr. Werner's hobbies include volleyball, basketball, traveling and spending time with her family.