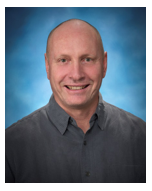 Professional Interests:
• Provider Collaboration
• Meditation
• Self-care education
• Body-Mind-Spirit balance
• Upper Cervical Spine technique related to stress reduction
Dr. Bojnowski received his Doctor of Chiropractic degree from Palmer College of Chiropractic West in San Jose, CA in 1983. Prior to coming to PHC, Dr. Don worked in Oregon and California utilizing a wide variety of chiropractic and natural healing techniques learned in over thirty years of practice.
Dr. Bojnowski has had the privilege of working with and studying under icons in the chiropractic profession. He has treated professional champions and worked with athletic trainers at the college level. He believes the best time for someone to get his or her spine checked by a chiropractor is before symptoms develop. Dr. Don enjoys collaborative healthcare and encouraging people to create their own 'dojo' and self-care practice. He believes a healthy environment produces healthy beings.
In his spare time, Dr. Don enjoys rejuvenating in nature, meditation, being creative, and adventurous trips with his partner.