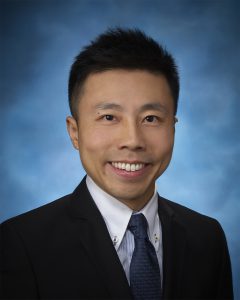 Interests:
• Providing Dental Care for the Underserved in a Community Setting
• Eradicating Dental Disease in Children and Pregnant Women
• Advocating Increased Access to Dental Care, Community Education, Fluoride Varnish, Sealants, and Fluoride Supplements
Dr. Chio has been with Petaluma Health Center since February of 2015. He grew up in San Francisco and received his Bachelor of Science Degree in Chemical Engineering from University of California, Davis in 2004. He graduated from Temple University School of Dentistry in Philadelphia, PA in 2008. After graduation, he completed his general practice residency at Bronx-Lebanon Hospital Center in New York City, which is located in one of the most underserved areas in the country.
Dr. Chio chose to continue his career in hospital dentistry as a chief resident by completing an optional second-year residency, where he received extensive training in root canal therapy, gum surgery, and dental implants from hospital attendants who were specialists in the respective fields. He has also performed various dental procedures under general anesthesia in the operating room.
After completing his two-year residency, Dr. Chio practiced as an associate in private practice in New York City from 2010 to 2014 where he performed numerous procedures including molar root canals, placing dental implants and bone grafts.
As a health center dentist, Dr. Chio has a firm understanding of his patient population's culture, socioeconomic status, and challenges. He is compassionate about addressing his patient's chief complaints while being an effective communicator.