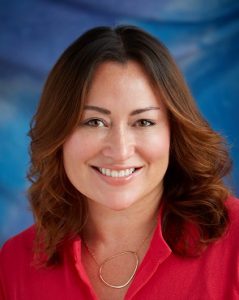 Professional Interests:
Children and Adolescence
Depression, Anxiety, and Mood Disorders
LGBTQ Issues
Issues related to family separation
Ivonne is a Licensed Clinical Social Worker at Petaluma Health Center (PHC).  She received her Master of Social Work degree from the University of Southern California in 2012 and her Bachelor of Science in Psychology from San Francisco State University in 2010.  Prior to coming to PHC, Ivonne worked as a Lead Therapist at Aurora Psychiatric Hospital in Santa Rosa, a Child Welfare Worker at Alameda County Children and Family Services in Oakland, and a Clinician at the Lincoln Child Center in Oakland.
Ivonne's broad experience working with diverse populations throughout the Bay Area has brought her an understanding of intersectionality and multicultural issues. She is passionate about the ways that one's social, emotional, and intellectual adjustment affects overall wellbeing. Ivonne believes in taking into account an individual's social, emotional, cognitive, behavioral, and environmental needs in planning treatment. Additionally, Ivonne's experience working with historically underserved communities has helped her to recognize environmental issues surrounding vulnerable populations, which supports her culturally sensitive and compassionate therapeutic approach.
Ivonne's hobbies include road trips, hiking, camping, working out, cooking, playing with her dogs, and spending time with her family.