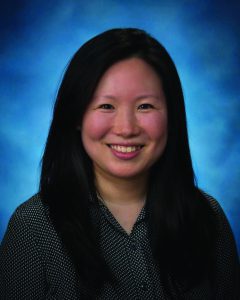 Professional Interests:
Pediatric Dentistry
Promoting and improving oral health of children and their communities
Creating a child friendly dental care environment
Dr. Lee received her Doctor of Medicine in Dentistry degree from the University of Pennsylvania School of Dental Medicine.  She is a board certified pediatric dentist and a member of the College of Diplomates of the American Board of Pediatric Dentistry.
Dr. Lee has been with Petaluma Health Center since 2017.   She is devoted to community service and undercutting disparities in health care.  She has volunteered for Special Olympics and dental outreach programs in Kenya and Bolivia.
In her free time, Dr. Lee enjoys the beach, hiking, and traveling.