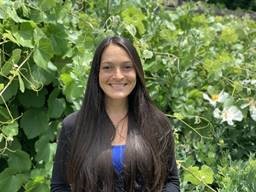 Dr. Kira Barron is passionate about dentistry and the connection between the health of the mouth and the health of the whole body. She is committed to providing quality care to every patient, and strongly believes that healthy people help build a healthy, happy community.
Dr. Barron attended the University of Colorado where she studied Spanish and obtained a Master of Business Administration. She graduated from the Arizona School of Dentistry and Oral Health with a Doctor of Dental Medicine and a Masters of Public Health, and moved to California to complete a year of advanced education in general dentistry in San Jose.
Dr. Barron loves running (especially long distances), hiking, and spending time outside with her husband Trevor, and two dogs, Maya and Marie. In her spare time, you'll find her baking, gardening, drinking lots of coffee, and fostering puppies for the humane society.