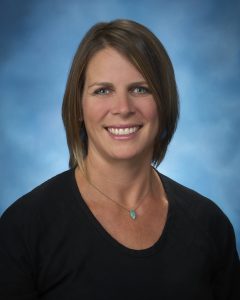 Interests:
Women's Health
Health Care for Pregnant, Laboring and Postpartum Women
Kristin is deeply committed to providing women with a safe and caring environment that allows for developing strong relationships. She joined Petaluma Health Center in 2015 because of its collaborative approach to care and sense of community.
She provides care to non-pregnant women as well- including GYN care, adolescent care, infertility, birth control consultation, menopausal issues and much more.
Kristin has a BA in Social and Behavioral Science, a Bachelor of Science in Nursing and a Master of Science in Nursing which she received at the Columbia University School of Nursing.  She has worked as a Registered Labor and Delivery Nurse at Petaluma Valley Hospital and currently with Georgetown University where she is an Advisor and Supervisor to online students in the Nurse-Midwifery, WHNP program.  She has been fortunate enough to live in New Zealand for a few years, practicing midwifery and exploring the beautiful country.
She is thrilled to be living here in beautiful Sonoma County and loves exploring the area with her husband and 2 young boys.