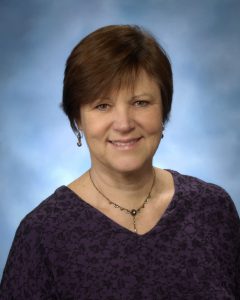 Professional Interests:
Obstetrical Services
Obstetrical Administration
Women's Health
Managing High-risk Obstetrical Patients
LeAnn James is a Certified Nurse Midwife and the Coordinator of Obstetrical Services at Petaluma Health Center.
She is passionate about women's health and caring for women during all stages of life.  LeAnn received her Master of Science in Nursing degree from the University of California at San Francisco where she focused on Midwifery.  She then worked at San Francisco General Hospital for 15 years, primarily with high risk patients in labor and delivery where she became a nurse manager.
LeAnn specializes in both family centered birthing as well as high risk obstetrics and family planning.  She lives in Petaluma with her husband where they raised their three boys.  She enjoys quilting, gardening, traveling and supporting her children's activities.