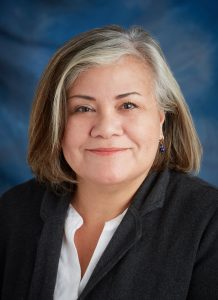 Interests:
Trauma Informed Services
Alcohol and Drug Addictions
Team Building
Mindfulness Approaches
Group Facilitation
Luisa is a Licensed Clinical Social Worker at Petaluma Health Center (PHC).  She received her Master of Social Work degree from California State University, Long Beach in 2013, and her Bachelor of Public Administration from the University of San Francisco in 2005.  Prior to coming to PHC, Luisa worked for Lilliput Families as a Social Worker. Luisa also worked for Marin County's Department of Health and Human Services in direct services, and as a Child Welfare Worker.
Luisa's experience with individuals, families, and children with multicultural and environmental stressors guide her trauma informed approach toward insight, and healing. In the past, she was a Case Manager at Petaluma Health Center.
Luisa's hobbies include travel, reading, hiking, beach outings, yoga, and spending time with her family.