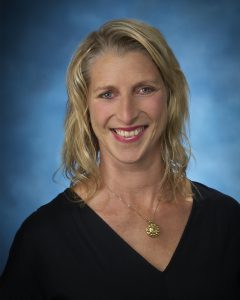 Professional Interests:
Women's Health
Family Planning
Teaching (Family Medicine and Women's Health)
Improving Access to Care for the underserved
Continuous Quality Improvement
Dr. Leighton received her Doctor of Medicine degree from the University of California at Davis in 2006 and completed a fellowship in Reproductive Health (Family Planning) at the Institute for Family Medicine in NYC in 2011. Prior to coming to Petaluma Health Center she was a Doctor of Family Medicine at Ole Health in Napa, CA, and the Director of Women's Health. She also served as Site Director for Ole Health's 1100 Trancas St. location and was the Director of the VOICES clinic which provides direct care for youth transitioning out of foster care.
Dr. Leighton is passionate about advocating for patients and improving access to health care, especially to the underserved. She is particularly passionate about Women's Health and teaching and is the coauthor of an article in Family Medicine entitled "Meeting Women's Needs in a Patient Centered Medical Home."
Dr. Leighton's hobbies include hiking, biking, yoga, art, food and wine.