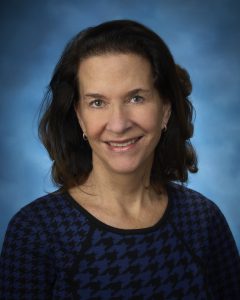 Interests:
Diabetes care/Diabetes camp
Familial hypercholesterolemia
Caring for underserved populations
Dr. Lynne Palma is the Petaluma Health Center Residency Program Director. Her clinical experience includes working as an Advanced Registered Nurse Practitioner, a consultant and inspector for the American Association of Accreditation of Ambulatory Surgical Facilities, an Operating Room Supervisor, and a Registered Nurse. From 2008 to 2017 she was an Associate Professor and the Program/Director of the Nurse Practitioner Program at Florida Atlantic University.
Lynne's areas of teaching expertise are pharmacology, health assessment and primary care. She has a passion for diabetes care and maintains her CDE as well as BC-ADM. She has served as a volunteer and as nursing director for a diabetes camp for children with type 1 diabetes. She coordinated learning experiences for students in rural Guatemala from 2011 to 2017 and served the Guatemalan community by screening women for cervical cancer as well as providing primary care clinics in underserved areas. She maintained a clinical practice from 2000 to 2017 in a non-profit clinic in Ft. Lauderdale, Florida – caring for a population that is underserved and mostly Hispanic.
Lynne was born and raised in northern California and completed undergraduate and graduate nursing school at UCSF. She is the author of numerous publications, a member of several health care educational organizations, and has received many awards for her work as an educator and practitioner.
Lynne's hobbies include hiking, yoga, gardening (orchids and African violets) and sewing.