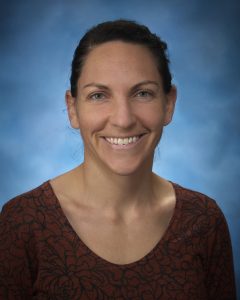 Professional Interests:
Reproductive and Women's Health
Pediatric and Adolescent Medicine
Collaborating with the health care team
Working with patients from different cultures and across the lifespan
Natalie Levine is a registered Family Nurse Practitioner and a Public Health Nurse.  She has a Master of Science in Nursing from San Francisco State University and a Bachelor of Arts in Spanish from Barnard College.
Prior to coming to Petaluma Health Center in 2015, Natalie worked as an Adolescent Health Educator in Brooklyn, New York and volunteered in health clinics in Guatemala. In her free time, Natalie enjoys the outdoors, swimming, and spending time with family and friends.