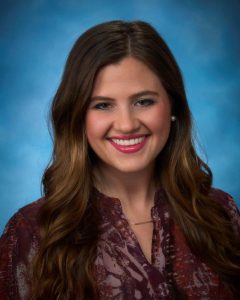 Interests:
Dental Services for Adults and Children
Emergency Dental Services
Serving the Needs of Low-income Adults and Children
Cooking, hiking, volunteering, traveling
Dr. Johnston has been with Rohnert Park Health Center since February, 2017.  She grew up in Fremont and moved to the central coast city of San Luis Obispo to complete her undergraduate studies in Biology at California Polytechnic Institute. She received her Doctor of Dental Surgery degree from the University of California, San Francisco School of Dentistry in 2015.  After finishing dental school, Dr. Johnston completed a residency in Advanced Education of General Dentistry at Sonrisas Community Health Center/ Lutheran Medical Center.
Dr. Johnston went on to work at various nonprofit dental practices before settling into Rohnert Park Health Center.  She is committed to the public health aspect of dentistry and is passionate about providing quality dental care to all patients. In her free time, Dr. Johnston enjoys traveling to other countries to provide free dental services to those in need through charity organizations.  When not doing dentistry, she spends time cooking, exploring the outdoors via hiking, and traveling with friends and family.