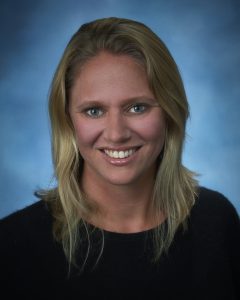 Interests:
HIV/AIDS and Hepatitis C Management
Reproductive and Sexual Health
Working with Underserved Communities and Homeless Populations
Primary Care for Adolescents and Adults Across the Lifespan
Whitney is a UCSF trained Adult-Gerontology Nurse Practitioner specializing in HIV/AIDS, with extensive community health experience as an HIV clinician consultant, health educator, and registered nurse working with homeless communities in San Francisco and the Greater Bay Area. Her first volunteer trip to Honduras, where she provided medical care to rural residents, sparked her interest and commitment to a career in nursing. She has also traveled to Rwanda, helping to develop nutrition and food-security assessment programs for HIV-exposed children at high-risk for malnutrition.
Whitney felt drawn to Petaluma Health Center, as she believes everyone deserves access to high quality and compassionate health care. She is dedicated to empowering her patients, to assist them in improving their health and meeting their health care needs. Additionally, she is committed to bringing integrative and comprehensive care to patients identifying as LGBT and those with substance use disorders. In her free time, Whitney enjoys exploring the outdoors, camping, hiking, cooking, traveling, and connecting with friends and family.