San Antonio High School Health Clinic
Petaluma Health Center, San Antonio Clinic provides primary care of adolescents throughout Southern Sonoma County. Located on the San Antonio High School Campus, the clinic provides services to students as well as community members.
Address: 500 Vallejo St, Petaluma, CA 94952
Phone: (707) 559-7500
Hours of Operation
Monday closed
Tuesday closed
Wednesday closed
Thursday  8:30 am-12:00pm
Friday closed
When the clinic is not open, students are always welcome at our main health center in Petaluma.
---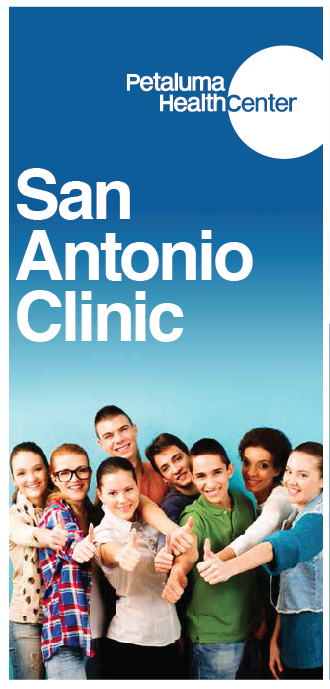 You don't have to be a student to receive services, however please note community clinic hours.
Come see us for:
Physicals & Sports Physicals
Illness & Injury
Immunizations
Mental Health Counseling
Family Planning*
-Birth control & Counseling
-STD testing and treatment
-Pregnancy tests
-Emergency contraception
*All family planning services are confidential. That means we can't tell your parents that we provided these services for you unless you give us permission.
---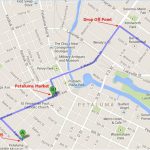 Coming from Petaluma High School?
Ask about a free bus pass! Here's the route: From Petaluma High School take bus route 1T at 2:46pm or 3:33pm to Petaluma Market. There you will switch buses and get on route 11, at 3:19pm or 4:49pm. Get off at Vallejo, take a right onto Vallejo and walk to San Antonio School, just a few blocks down. Look for the green sign.
---
Forms
English
Consent for Release of
Education Records
Authorization to Release Health Information
Spanish