To kick things off, join us on Saturday, May 16 at 10 AM for Colors of Spanish story time on Facebook Live, from the comfort of your own home! Check out our Facebook page for the link and follow us to stay informed.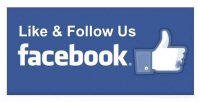 Resilience is more important than ever in the midst of a global pandemic. Every one of us has been deeply affected by this crisis: many facing unemployment, financial difficulties, isolation, and loneliness. Kids are picking up on the increased stress levels, too. School, favorite activities, and visits to family and friends are all on hold. It may seem like an impossible task to navigate through this, but we're here to support you. This week, we're highlighting some ways that you can support your family (and yourself!) in difficult times such as this.
Parent Activity:
Check out these handouts from the Center for the Developing Child on ways to build resilience during the pandemic.