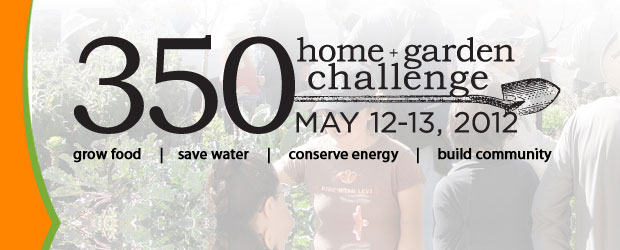 Petaluma residents are encouraged to transform their lawns into water-saving and food-producing gardens as part of the effort. In honor of Petaluma's 154th anniversary, the goal is to get 154 water-wise edible Rivertown Gardens growing in Petaluma.
To participate, residents should register their garden online as part of the 350 Home and Garden Challenge by May 13.
"I was thrilled when Erin Axelrod, programs manager for Daily Acts, approached us about this partnership," said Kelin Backman, event director for Rivertown Revival. "One of Rivertown Revival's primary goals is to build community projects that reflect our town's wonderful culture and spirit. What better way than to partner with Daily Acts' 350 Home and Garden Challenge?"
In addition, the Petaluma garden challenge projects wil include a Rivertown Garden at the David Yearsley River Heritage Center and a 4,000 square foot lawn transformation at Petaluma Health Center, which will become a model food garden.
For more information, visit www.dailyacts.org.