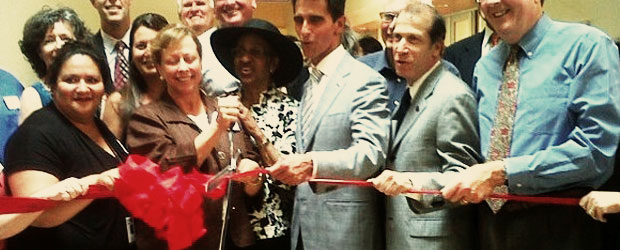 With much fanfare, the new Petaluma Health Center marked its grand opening Friday, showing off its spacious new digs that will serve up to 30,000 patients a year, many of them low-income or unemployed. The hope is that by offering preventive care to Petaluma residents, the center will reduce strain on local emergency rooms where the uninsured often seek treatment.
"This is a healthcare provider for many thousands of people who would otherwise be without healthcare," said Sen. Mark Leno (D-San Francisco) who was one of numerous politicians in attendance Friday.
The new center is a big upgrade from its previous site on Southpoint Boulevard and will feature an expanded dental clinic, mental health services, nutrition counseling along with additional physical exam rooms.
It will also increase its focus on alternative treatments providing acupuncture, massage and Qigong, for which the center has already received national attention.
"By keeping kids healthy from early age, we will keep healthcare costs down," said Assemblymember Jared Huffman (D-San Rafael). "It's an amazing new asset and a permanent part of Petaluma will provide accessibility, affordability and quality."