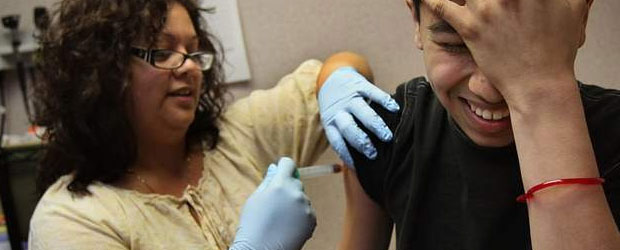 Two community health clinics have been awarded a total of $1 million to provide health care services at high schools in Petaluma and Santa Rosa.
The Petaluma Health Center has been awarded a $500,000 federal grant to construct two new school-based clinics at Casa Grande High School and San Antonio High School, a continuation school.
Santa Rosa Community Health Centers also received a $500,000 grant to renovate and expand services at a clinic it operates on the Elsie Allen High School campus.
Kathie Powell, CEO of the Petaluma Health Center, said the grant would fund the construction of the clinics and pay for the clinics' equipment and medical instruments.
The two clinics are designed to serve students. Services would include general medical, nutrition and health education, immunizations, stress management, dental, mental health and drug and alcohol counseling and family planning. Powell said the clinic would also provide contraceptives.
"High schoolers don't generally go to the doctor. They don't seek out health services but they need them," Powell said.