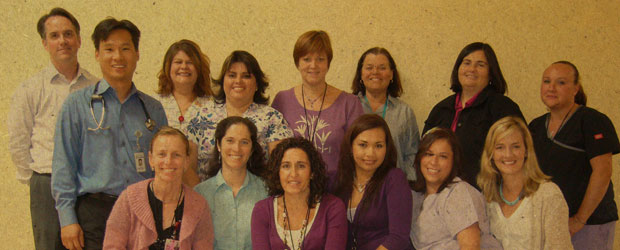 Petaluma Health Center named one of the 2011
Best Places to Work in the North Bay
The North Bay Business Journal selected 67 companies in Sonoma, Marin and Napa Counties as expemplyfing what makes a company or entity a great place to work.  Petaluma Health Center is a two-time award winner in the 101-250 employee category with a culture described as "open, sharing, helpful and transparent," in the words of employees.  PHC has a staff completely committed to providing the best quality of care to the whole community.
What our employees have to say:
What makes your company one of the Best Places to Work in the North Bay?
To me, working here has been an amazing experience. Even though we have doubled in size since I was hired seven years ago, it still has the family feel to it. The people we work with truly care about their coworkers and we are all a team. If one of us is having trouble, either in work or personally, we know that this "family" is here for us. Not to mention all the good that is done for our community. I think our patients feel we are family to them too.

—Teri Ortiz, referral specialist, Petaluma Health Center
What does this acknowledgment mean to you?
This acknowledgement means a great deal to me. When people ask where I am practicing, I say "the new Petaluma Health Center," with a bright smile on my face. Again, I feel honored to be a part of the larger team of professionals, caring for one patient at a time, meeting the needs of our community members, and doing so with pride and compassion.

—Laura Hunnemeder-Bergfelt, licensed clinical social worker, Petaluma Health Center