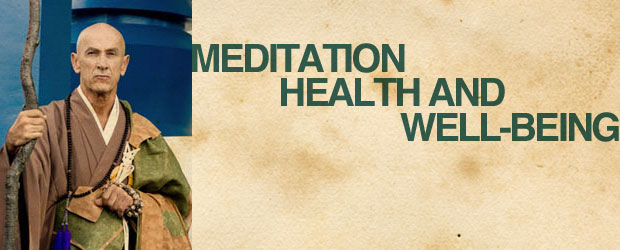 The Petaluma Health Center will host American Zen master Jun Po Denis Kelly Roshi on Tuesday, January 15 for a talk about "Meditation, Health and Well-Being."
He will discuss the mind-body connection and some of his current work, including "Mondo Zen," which is based on Japanese and Chinese Zen and updated for the 21st century.
Jun Po is a stage-four throat cancer survivor, and he will also talk about how meditation positively affected his health and his recovery from cancer.
Jun Po, a Wisconsin resident, will be in the area to participate in a retreat at the Sonoma Mountain Zen Center. He has been practicing and teaching Zen and yoga for more than 25 years.
For more information on Jun Po's biography, background and his teachings, go to the following websites:
The event will include the opportunity for participants to do some exercises with Jun Po, and will include a question and answer session.
The talk is open to the public and is offered by PHC on a donation-requested basis. It is a joint fundraiser for PHC's Wellness Department and Jun Po's organization, Friends of Zen. It will be held January 15 from 5:30 p.m. – 7 p.m at Petaluma Health Center, 1179 N. McDowell Blvd., Petaluma.
The Petaluma Health Center offers wellness programs that incorporate the 'mind-body connection' including an Introduction to Meditation class, yoga classes, tai chi classes, integrative medicine consultations, acupuncture, and wellness-oriented group medical visits.