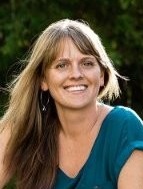 Professional Interests
Acupuncture
Herbal Medicine
Pain Management
Community Medicine
Alexis Richardson received her Master of Science in Traditional Oriental Medicine from the Pacific College of Oriental Medicine in San Diego. She has worked in a healing capacity since 2005, utilizing her skills in acupuncture, herbal medicine and massage.
Since the beginning of her career, Alexis has been drawn to both community and integrative medicine.
In 2010, Alexis established an acupuncture program at the Center for Executive Health at Scripps Memorial Hospital in La Jolla and has completed clinical internships at Rady's Children's Hospital, San Diego Hospice and UCSD Pacific Beach Free Clinic. Upon her arrival to the North Bay, Alexis went on to work at Petaluma Community Acupuncture for two years before bringing the community acupuncture model to West Marin. In 2015, Alexis established West Marin Acupuncture Collective, a non-profit organization, with the mission of providing affordable acupuncture in West Marin.  She is delighted to continue her work serving the West Marin communities as Coastal Health Alliance's first Licensed Acupuncturist on staff.
In her free time, you'll find Alexis running, playing in the ocean, gardening and spending time with her kids and husband in Petaluma.