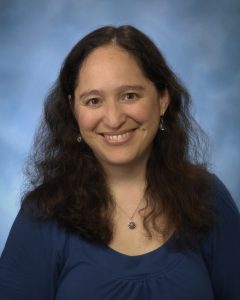 Interests:
Medical Education
Women's Health and Reproductive Health
Adolescent Medicine
Dr. Chi received her Doctor of Medicine from Harvard Medical School and completed her residency at the University of California, San Francisco.  Before coming to Petaluma Health Center In 2012, she was Lead Physician at the Daly City Youth Health Center and the South San Francisco Health Center.  She chose family medicine because of her dedication to providing access to health care for all and for the joy of building relationships with individual patients as well as their families and their communities.
Dr. Chi is passionate about teaching and mentoring the next generation of primary care providers.  She completed the UCSF Family Medicine Faculty Development Fellowship Program and holds appointments as a member of the Volunteer Clinical Faculty at the UCSF School of Medicine and as an Adjunct Clinical Faculty member at Touro University.  Dr. Chi directs medical education programs at PHC and also leads the PHC Smart Start program for families with children under one year old.
In her free time Dr. Chi enjoys hiking with her family, reading, and singing with the San Francisco Choral Society.