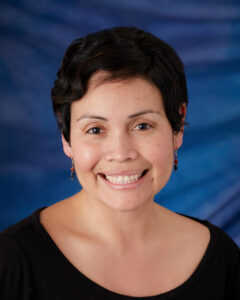 Professional Interests
Acupuncture
Herbal Medicine
Pain Management
Community Medicine
Carmen Pomares received her Master of Science in Traditional Oriental Medicine from the Academy of Chinese Culture and Health Sciences in Oakland, CA. While in school she had the opportunity to study in China and follow the renowned Chinese herbalist Dr. Huang Huang.
Carmen has been practicing acupuncture for seven years. She started as a community acupuncturist in Sebastopol, and went on to establish her own community-style practice in Rohnert Park. Carmen's practices resonate with the model of keeping alternative health care accessible and affordable.
In her free time, Carmen enjoys spending time with her family, walking her dogs, and attending live shows.