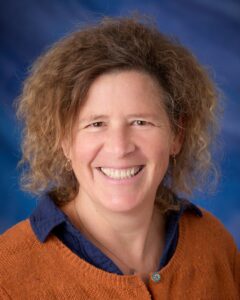 Professional Interests:
Trauma informed practices, Trauma Focused Cognitive Behavioral Therapy, TF-CBT
EMDR
Creative Art Processing/Play
Somatic/Polyvagal theory and approaches
Chela believes that trauma informed theories, somatic and mindfulness approaches combined with expressive art activities are the best combination of tools to facilitate connection, dialogue, relationship, and healing. Chela's experience as a Peace Corps Volunteer living in rural Honduras and her time spent traveling in Guatemala, Bolivia, El Salvador, Costa Rica and Mexico have inspired her in her commitment with the rural and indigenous populations  advocating for equality, social justice, and the belief that we can heal in the midst of adversity.
Before coming to PHC, Chela was a Bilingual Behavioral Health Clinician at Sonoma County Behavioral Health Youth and Family Services working with the foster youth team providing therapy to youth, ages 5 to 22. Chela's interest in the mental health field began while working at Buckelew Programs where she had an amazing opportunity as an assistant director helping design and open up a crisis respite home, Casa Rene. Casa Rene is an alternative to hospitalization for adults suffering from a mental health crisis. Chela also worked as a social worker with adults on the psychiatric unit at Marin Medical Health Center and worked with Dr. Fratini who provides Electric Convulsion Therapy (ECT) to adults with treatment resistant depression.
In her spare time, you'll find Chela swimming in open water, juggling, playing banjo, playing Ultimate frisbee on the beach, hiking with family and their two dogs, and making art in her studio.