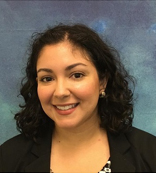 Professional Interests:
Primary care of the adult
Chronic disease management
Christina received her Bachelor's and Master's degrees in Nursing from Columbia University in New York City.  Prior to coming to Petaluma Health Center she worked at the Samaritan House Free Clinic in Redwood City, CA.
Christina also has a B.A. in Philosophy from Seattle University (a Jesuit university), where she learned the value of public service.  She looks forward to continuing to work with the public in in the field of community health, where she can provide health care services while fostering relationships with patients and their families.
In her spare time, Christina enjoys practicing Bikram Yoga, reading and knitting.