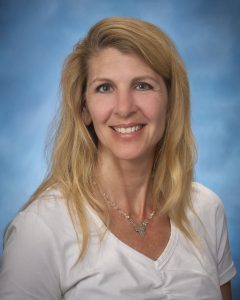 Interests:
Psychotherapy and Consultation
Women's Psychological Issues
Adolescent Psychotherapy
Teaching, Supervising and Mentoring
Dr. Weissbein has been with Petaluma Health Center since 2015.  She received her Bachelor of Arts in Psychology from the University of Pennsylvania, and a Doctor of Psychology degree from Widener University in 1993.  She is currently Petaluma Team Leader and the Director of Training, running PHC's post doctoral fellowship program.
Prior to coming to PHC, Dr. Weissbein was the Clinical Director at the Community and Family Service Agency in Santa Rosa, where she supervised the efforts of more than 40 staff members, scheduled trainings and oversaw the patient care.  Dr. Weissbein teaches behavioral health classes at Kaiser Permanente, including Smoking Cessation and Managing Anxiety and Depression.  She also has a blog, For-A-Change.com, where she shares tools and tips regarding change and transformation.
In her free time, Dr. Weissbein enjoys writing, hiking, and spending time with her husband and two teenage daughters.