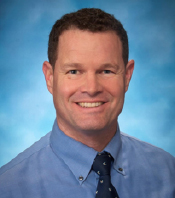 Offerings:
Relationship, Personhood and Identity Therapy
Family – Re-Making Roles and Rules for a Complex World
Group Therapy:
Gaining Emotional Connection – Communication Skills
Heartfulness and Mindfulness – Finding Self
Living in Balance – Addiction Recovery
Emotional Fitness – Getting Needs Met using Safe Anger
Daniel is a person-centered mental health professional, with 21 years of experience. He brings a Humanistic, strengths-based, collaborative approach to therapy. He thinks of PHC patients as participants, and carefully encourages participants to become open to knowing themselves, and making life-choices wisely. Goals in therapy with Daniel can include teamwork and empowerment using: behavior change tools, new thinking strategies, out-of-the-box ideas, artful metaphor/narrative, creativity process, self-care, understanding and working safely with feelings, and reflection practice. Daniel works with all patients, all concerns and all ages.
Daniel received his Master of Arts in Counseling Psychology from the University of San Francisco in 2008. Before coming to Petaluma Health Center, he worked as an interventionist; coaching assaultive, suicidal youth and their families. He closed his eight year private practice for couples, individuals, and group therapy facilitation in relationship skills and non-violent communication skills, to devote his full-time effort to PHC.
Daniel's hobbies include gardening, Yoga, singing, wrist-watch modification and raising puppies to be assistance dogs.