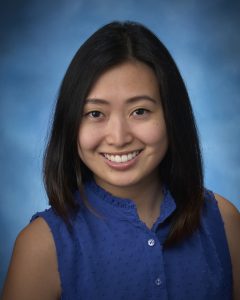 Interests:
• Providing Dental Care for the Underserved in a Community Setting
• Community Service
• Providing Dental Services to Patients in Developing Countries
Dr. Jacqui Uy is a graduate of the University of the Pacific, and joined Petaluma Health Center in December of 2016. Dr. Uy grew up in the Philippines where oral health care is a privilege for only those who can afford it. This led her to pursue a career in dentistry with the aim of serving those who don't have access to good oral care.
Dr. Uy has participated in mission trips to provide free dental work for people in developing countries and plans to do so for the rest of her career. Her passion includes sharing her skills through community service. In her spare time, Dr. Uy enjoys traveling, hiking