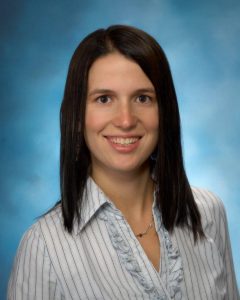 Interests:
Maternal and Child health
Internal medicine
Teaching students interested in medicine
Preventative health and education
Dr. Helgerson enjoys forming relationships with her patients and learning their stories. She thinks of herself as a coach, encouraging and advising her patients wherever they are on their path to health. She enjoys working with both children and adults.
Dr. Helgerson was born in Indiana but spent most of her childhood in Buenos Aires, Argentina. After high school she returned to the Midwest, attending a small Christian college where she met her husband. She received her Medical Degree from Indiana University Medical School in 2012, and moved to California soon after.  She completing full-spectrum Family Medicine training in the East Bay, and is happy to now call Petaluma her home.
Dr. Helgerson was drawn to Petaluma Health Center in 2013 because of its commitment to serving all people in the community, its innovative approach to medicine, and the opportunities it provides to practice full-spectrum Family Medicine.  She delivers babies and cares for newborns at Petaluma Valley Hospital.
Dr. Helgerson and her husband have two young daughters and are involved in a Christian church in the community. In her free time she enjoys taking her daughters to the park, drinking coffee or yerba mate with friends, and cycling.