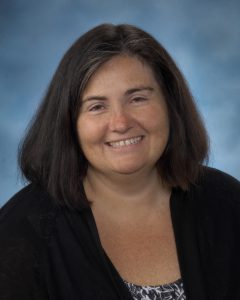 Interests:
Obstetrics and Gynecology
Health Care Education
Quality Improvement
Teaching
Dr. Redwood received her Doctor of Medicine degree in 1992 from the University of Rochester School of Medicine and Dentistry in Rochester, New York.  She completed her residency in Obstetrics & Gynecology at the Washington University School of Medicine in St. Louis, Missouri.  She has been practicing medicine since 1996.
Dr. Redwood has been with Petaluma Health Center since 2004.  She works in the women's health care department providing general gynecology and high-risk obstetrical care.  She is also the Quality Improvement/Peer Reviewer for the Department of Obstetrics and Gynecology at Petaluma Valley Hospital and serves as an Adjunct Assistant Professor at Touro University College of Osteopathic Medicine.
When she is not working, she is usually reading, travelling, or busy leading her son's Cub Scout den.