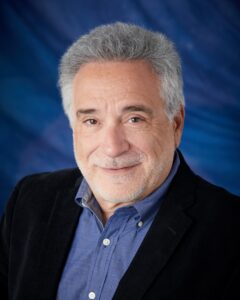 Dr. Keres is a passionate chiropractor who believes that proper health is a lifelong event. With a deep commitment to improving the well-being of his patients, he tailors his treatment protocols to fit the unique needs of each individual. With almost three decades of experience, Dr. Keres has established himself as a trusted healthcare professional dedicated to optimizing his patients' overall health and wellness.
Dr. Keres earned his Doctorate in Chiropractic at Palmer College of Chiropractic West in San Jose, California in 1994. His expertise in sports medicine has led him to work with various esteemed sports teams, including the Richmond Rockets and the Bay Area Matrix, men's basketball teams of the American Basketball Association (ABA). He has also been involved with the San Francisco Pro-Am men's basketball league, the San Rafael Pacifics and Sonoma Stompers Baseball teams, and The San Francisco Deltas Soccer team, NASL league champions.
Beyond his professional achievements, Dr. Keres enjoys a diverse range of hobbies. He finds solace in playing music, utilizing it as a creative outlet and a means of relaxation. He also stays active by participating in various sports, including sailing and beach activities. A true animal lover, he cherishes spending quality time with his faithful companion, Hank, during leisurely walks.
Dr. Keres combines his passion for chiropractic, commitment to individualized care, and extensive experience in sports medicine to provide his patients with exceptional treatment and support. Whether addressing acute injuries, chronic pain, or promoting overall wellness, he is dedicated to helping individuals achieve their health goals and live their best lives.