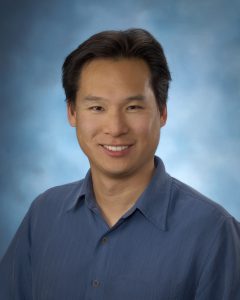 Interests:
Maternal and child health
Office procedures
Office orthopedics
Dr. Choe received his Doctor of Medicine degree from New York Medical College, and completed his residency at the Sutter Medical Center in Santa Rosa.  He believes passionately in providing quality health care for all.  As director of Specialty Services, he has worked to provide access to specialty services through innovative models, such as hosting tele-medicine clinics and inviting specialists to see patients at Petaluma and Rohnert Park Health Centers.  He also oversees the perinatal/obstetrical care program and is the former President of the Medical Staff at Petaluma Valley Hospital.
Dr. Choe has been with Petaluma Health Center since 2004.  His hobbies include running, snowboarding, and appreciating (if not having time to play) good music.