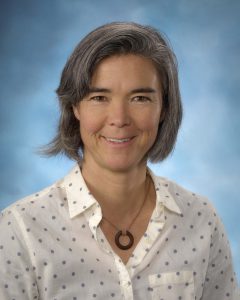 Interests:
Integrated Medicine
Improving health through exercise and nutrition
Providing acupuncture in a community setting
Judy brings a blend of traditional and eastern medicine to the Petaluma Health Center where she provides both Primary Care and Acupuncture. She has a Master of Science in Nursing degree from the University of California at San Francisco and from the American College of Traditional Chinese Medicine.  She is also a member of the American Association of Nurse Practitioners.
Judy was drawn to the clinic because it provides integrated medicine at the community level. It is important to her that all patients receive the care they need to live healthy lives. Her hobbies include running, reading, snowboarding and cooking.