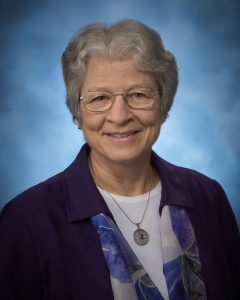 Interests:
Aging and Mortality
Grief and Loss
Depression and Anxiety
LGBT Issues
Before coming to Petaluma Health Center, Dr. Fannon worked as a Clinical Psychologist in private practice and as a lawyer concentrating on employee benefits and on insurance-related matters.  Her training in psychology included positions at the San Francisco Psychotherapy Research Group Clinic and Training Center, South of Market Mental Health Services, and Laguna Honda Hospital and Rehabilitation Center in San Francisco.
Dr. Fannon received her doctorate in in Clinical Psychology from the California Institute of Integral Studies in 2007, a law degree in 1983 and a Masters in Educational Psychology in 1980.  She is a member of the California Psychological Association and has experience with individual, couples and family therapy, working in both English and Spanish.  Dr. Fannon is a member of the Threshold Choir, whose mission is to sing in small groups at the bedsides of individuals who are dying to help ease their transition.
In her spare time, Dr. Fannon enjoys singing and songwriting, learning piano, studying Latino cultures and acculturation, and hiking with her family in Marin.