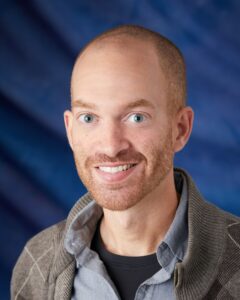 Professional Interests:
Primary Care Optometry
Public Health
Mobile Health
Dr. Bostic joined Petaluma Health Center in 2022 at the time of the Health Center's acquisition of Petaluma Eye Care. He is a native New Englander who completed his undergraduate degree at the University of Toronto and his optometry degree at SUNY College of Optometry, before returning to New England for a residency at the New Hampshire VA Medical Center in 2010, followed by 10 years of practice in Maine.
He has always taken an interest in serving unique and underserved populations, from externships at a teaching hospital in China and at a Native American clinic in Oklahoma, to establishing mobile clinics at nursing homes, rehab centers and correctional facilities, to his work at Federally Qualified Health Centers.
Dr. Bostic has been in California for 3 years, during which he's spent time in FQHC, private practice and free clinic settings while also working towards completing his Masters in Public Health degree. He is thrilled to be at PHC, working for an innovative organization that is as enthusiastic as he is about expanding vision services. In his free time, he surfs, runs, hikes and enjoys adventures with his dog.