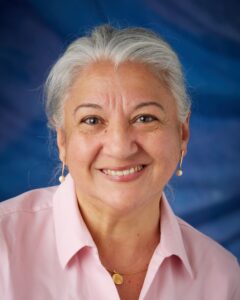 Professional  Interests:
Well-Child Care
Quality Improvement
Nutrition
Dr. Cueto-Salas received her Doctor of Medicine degree at the Greater National University of San Marcos in Lima, Peru.  She was a Pediatrician at Petaluma Valley Hospital for 18 years, and served as Co-Chair of the Pediatric Section from 2017 to 2021.
Since August of 2022, she has been working at the Petaluma Health Center.
When not working, she enjoys traveling with her family.