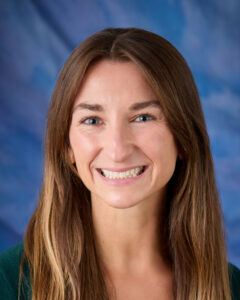 Professional Interests:
Women's Health
Primary Care Services
Homeless Services
Mental Health and Substance Abuse Services
Before coming to Petaluma Health Center, Paula was a Physician Assistant at Ole Health in Napa, CA where she worked primarily with patients with substance use and mental health disorders with a goal of providing comprehensive and integrated care to meet all their health needs. Prior to that, she was Head Research Assistant and Subject Coordinator at Brigham and Women's Hospital in Boston, MA where she worked with patients with schizophrenia and traumatic brain injury through multiple neuroimaging studies. It was this experience that sparked her interest in a career in medicine leading her to pursue a Master of Science in Biomedical Sciences and a Master of Medical Science in Physician Assistant Studies from Tufts University School of Medicine.
Paula believes in a holistic approach to health and enjoys partnering with her patients to help them achieve physical, mental, and emotional wellbeing. She is passionate about access to health care for all.
In her spare time Paula enjoys spending time with her husband and two dogs, cooking, hiking, gardening, and reading.