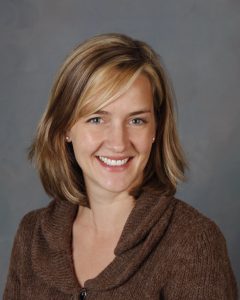 Interests:
Women's Health
Perinatal Fitness
Nutrition/Breastfeeding
Family Health
Prenatal, Antepartum, Intrapartum, and Postpartum Care
Teen Health
Rebecca McLeod-Marquez joined the Petaluma Health Center team in 2009.  Her undergraduate degree is in Psychology with a special interest in mind-body interplay and health.  She received her Master of Science in Nursing degree from the University of California- San Francisco, and received certificates as a Women's Health Nurse Practitioner and Nurse Midwife.  Rebecca was the recipient of the 2008-2009 Jeanne Rous Award for excellence in Student Nurse-Midwifery care.  She is currently the Coordinator of our Perinatal Health Program at the Rohnert Park Health Center.
Rebecca enjoys traveling with her family.  Her travels include Mexico and Central America where she has participated in medical volunteer work.  Rebecca is the mother of two sons and two step-daughters.  In her free time, she enjoys singing in a local rock band, leading a mothers' music group, volunteering at her children's schools, long-distance running, hiking, backpacking, studying Spanish, and exploring the outdoors with her family and her dog, Jimmy.